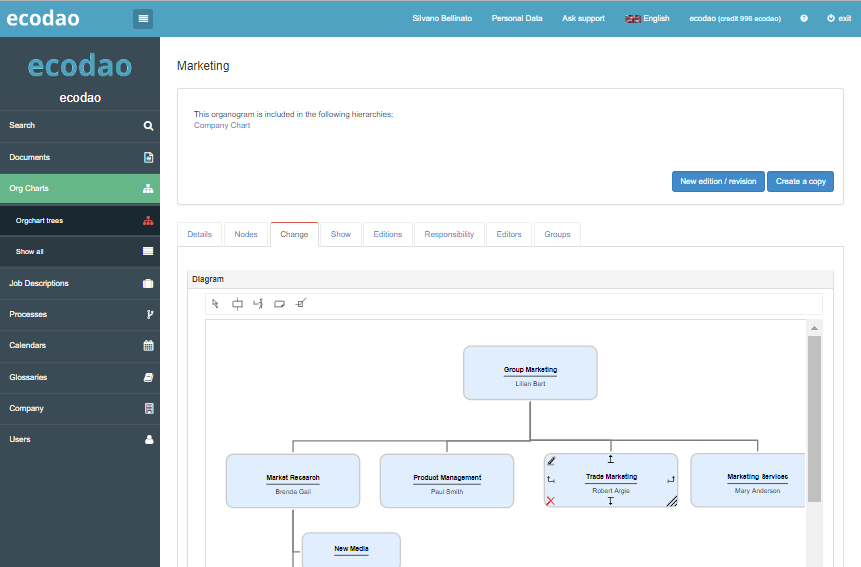 (click to zoom)
Organograms
ecodao is an easy free org chart creator: with ecodao you can easily create and manage all the hierarchical and functional relations in your organisation and keep everyone informed about them. Compare to other org chart programs the online org chart builder module of ecodao allows company analysts to quickly map, publish and communicate company's structures across your team.

With ecodao org chart creator you can:
Group organograms into different hierarchical trees as per your compliance with the organizational chart generator module of ecodao
Use the org chart tool to create and manage the company's org chart online as well as all your departmental organisational charts
Use the org chart builder to draw and visualize all hierarchical and functional relations across division, departments, units and teams
Use ecodao as your best organisational chart software to create organizational chart online for free!
Start now with ecodao org chart maker!